Team
REPRIVATIZATION OFFICE
ESTATE RECOVERY/ DAMAGES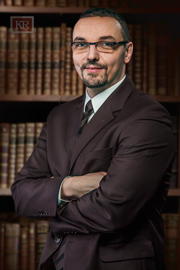 KACPER NAJDER
Lawyer
A member of the Pomeranian Chamber of lawyers with a six year practice. He runs his own Lawyer Office . Within his practice he is engaged on a range of civil and criminal issues. He is specialising in a wide range of real estate market service. In the course of his dealing with the reprivatisation issues, he has achieved many positive administrative decisions.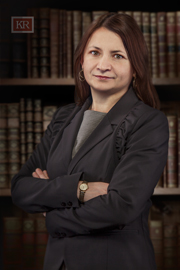 JOLANTA STASZAK
Lawyer
A member of the Pomeranian Chamber of Lawyers from more than six years.
Previously, a long-term employee of the Voivodeship Office, dealing among others, with expropriation and recovery of expropriated real properties.
An author of many publications on reprivatisation subject matter.
Specialises in civil, economy and administrative law.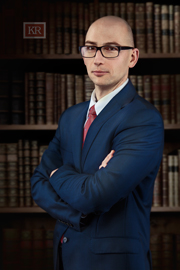 MAREK FORYŚ
Legal adviser
A member of Administration Chamber of the Legal Advisers in Gdansk, postgraduate of Real Estate Appraisal Studies, for more than 10 years has been engaged with a broad range of real estate subject matter, specialising, among others, in reprivatisation issues connected with tens of legal and administrative proceedings.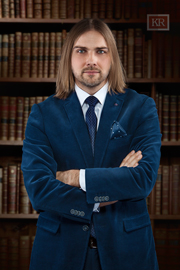 MAREK WOŹNIAK
Legal adviser
Has been specialising in a real estate subject matter for a few years and perfectly judicial exam he passed, allows him in recognizing with the issues of claims of the ex-owners and their heirs. He represents them efficiently in a Supreme Court and SAC. His interest in Polish history he connects with the knowledge of professional proxy.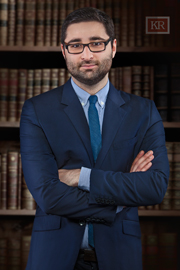 JAKUB ŻAK
Lawyer - office manager in Gdańsk
Master's degree candidate of the Law and Administration Faculty at the University of Gdańsk; prepares a thesis on " Reprivatisation of Immovables in the former area of the Free City of Danzig", sooner completed the Administration at the same faculty. Co-operates with a number of non-governmental institutions regarding of the access to public information. Interested in politics and economy. Actively carries on welfare work.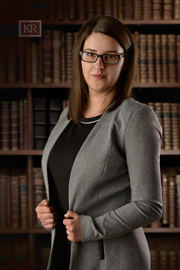 MAGDALENA JASIŃSKA
Lawyer - office manager in Warsaw
Completed daily studies at the University of Warsaw; law faculty field. Has finished professional practices in prosecutor's and legal advisor's office. Has been working in the Warsaw's sister Reprivatisation Office since 2010; taking care of revindicating property issues expropriated by the Government.
Additionally, runs the office administrative matters. For a couple of years, visits the southern countries in the summer time, working as a tourist guide ( Italy, Spain, Bulgaria) In leisure time, besides trips, interests in sports, music, art and literature.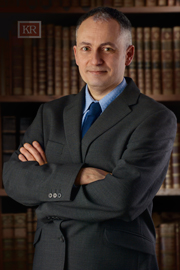 JULIUSZ BENNICH ZALEWSKI
Consent Decree Specialist
Graduated in 1993. Co-author of rules for financial help for students during his studies. In 1999 he recovered his family's nationalized real property in Jarocin (now called Izolacja Jarocin) This case was published in "Polityka'' weekly magazine. In 2003 created a website on Reprywatyzacja.info.pl. In 2006 participated in co – establishing of an Association of Persons Encompassed Under Warsaw's Decree" Dekretowiec'', i.e., refers to sub-decree properties and their heirs. In 2008, the Strasburg Court of Justice adjudged a compensation for protracted ( lengthy) previous proceedings in Poland ( claim No. 59857/00.Up to now ,he has won 90% of the accomplished issues. An author of articles published in "Gazeta Prawna" daily magazine. Completed the course of the property valuation. Speaks English. Has been managing the Warsaw's sister Reprivatisation Office since2006. Likes biking, reading and swimming.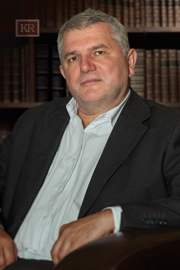 MAREK ŁADA
Marketing specialist
Specialisation & experience
During our long activity, we have brought to life the team of experts from many fields, ensuring in such a way the complex and efficient service of our customers.
Among us, there are lawyers, land-surveyors, real estate experts, agents etc. Should the heirs of an ex-proprietors be required to find, we co-operate with highly sophisticated detectives, who run their searchings both within the country and abroad.
Our legal advisers and lawyers ensure a complete law service for our clients. If need be, we can undertake the risk of proceeding upon ourselves and co-operating with the financial institutions to cover the charges of legal cases. Our agents will engage to sell the property as soon as it is recovered.
Check your lawyer!
Specialisation, efficiency and experience counts! There are many lawyers who accept every order, it means that they are dealing with everything and nothing.
If your case lasts many years and you assume that all deals are on its proper way, you had better check the lawyer that you hire to find out how many deals he won or lost as for recovery and compensation!
Lawyers usually accept fee in advance, or for working hours devoted, no matter of results achieved. Many years' proceedings, even if lost may be in this case very costly for you. Check the lawyer you hire accepts fee, ONLY when the case is positively accomplished!
Recovery proceedings may be connected with high cost, which can reach some several hundreds of thousands zloty. Ask your lawyer how much will you have to give back to the community for the "recovery'' or how much you should pay for judicial entry. Check if the lawyer that you hire shall be able to finance your proceedings, if need be.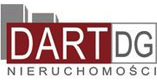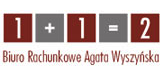 WE ARE OPERATING SOLELY ON THE BASIS OF AGENCY COMMISSION; IT MEANS THAT AS SOON AS WE REGAIN THE APPROPRIATE ADVANTAGES FOR YOU, WE ARE ENTITLED FOR COMMISSION.